Boyscouts
&nbsp
The Boyscouts consist of Form1, Form2 and Form3 scouts who are still under the category of 'Pengakap Muda'. The Asst. Troop Leader I is in charge of supervising the boyscouts' activities such as Boyscout meeting, Patrol tour etc. etc.
Form1 and 2 boyscouts are divided into 6 patrols of Helang, Enggang, Rajawali, Tiong, Kenyalang and respectively. Each patrol has its own hierarchy from the top - PL, APL, secretary, treasurer, QM, photographer, first aider and lastly the members.
On the other hand, the Form3 Council remains dormant and permitted to less activities due to the public examinations during the second half of the year. Yet they still maintain as a council with their own positions and responsibilites as they are going to success the troop later in Form4 as the COH members.
&nbsp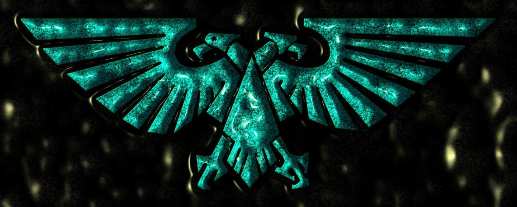 &nbsp
&nbsp
&nbsp
Form3 Council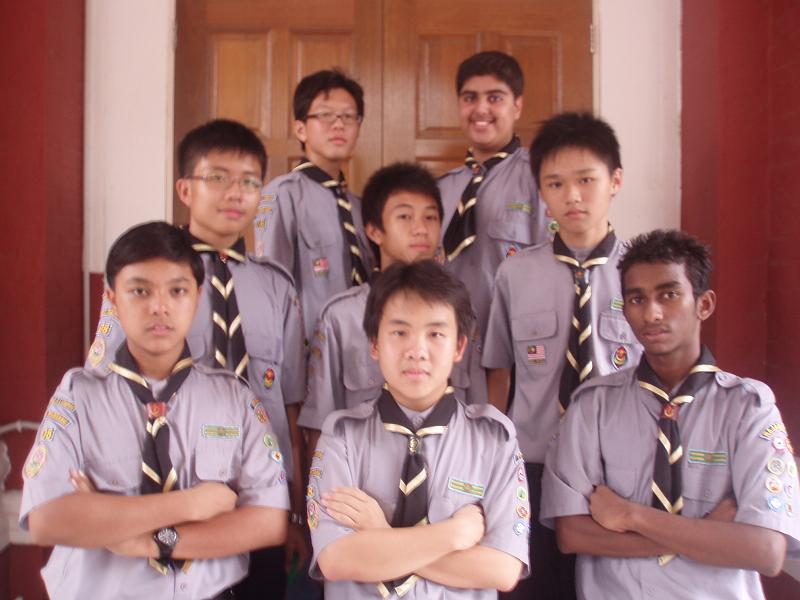 Chairman &nbsp&nbspLionel Chooi
Asst. Chairman &nbsp&nbspEdward Hiew
Secretary &nbsp&nbspTan Eu Jing
Asst. Secretary &nbsp&nbspRitesh Saigal
Treasurer &nbsp&nbspWilson Lee
Quartermaster &nbsp&nbspPrasanth
Asst. Quartermaster &nbsp&nbspGovind
Den Maintenance &nbsp&nbspYuvanesh
Asst. Den Maintenance &nbsp&nbspKok Huah
&nbsp
&nbsp
Patrol Leader Council (Form 2)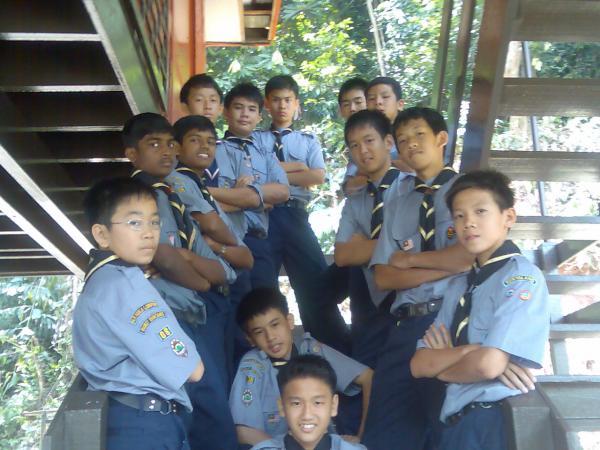 Chairman &nbsp&nbspWymann Liew
Asst. Chairman &nbsp&nbspBrandon Cheong
Secretary &nbsp&nbspLim Jia Wing
Asst. Secretary &nbsp&nbspDarren Khoo
Treasurer &nbsp&nbspTan Jun Hao
Quartermaster &nbsp&nbspKogulavaanan
Asst. Quartermaster &nbsp&nbspSchanny Tan
Den Maintenance &nbsp&nbspLee Kwok Zheng
Asst. Den Maintenance &nbsp&nbspSarabjiet Singh
Members &nbsp&nbspWoo Jin Leang, Henry Ho, Lee Shee Yao, Hezron Barnabas
&nbsp
&nbsp
&nbsp